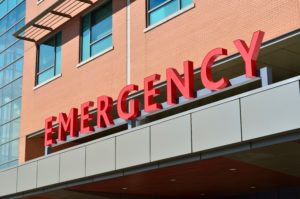 On Wednesday afternoon, October 4, 2017, in Odessa, Texas, a 27-year-old woman was driving a Prius and exited from a private driveway onto 42nd Street. Reportedly, her vehicle was struck by a GMC truck driven by a 20-year-old man. The Prius driver suffered life-threatening injuries and was taken to a nearby hospital, where she is in critical condition. A 3-year-old passenger in the Prius also received medical attention but was quickly released. There was no mention of any injuries suffered by the truck driver.
The crash is being investigated, and no details were released about the exact logistics of the collision.
There are many different contributing factors to car accidents. Ultimately, the details of what happened in a crash can involve some type of negligence on the part of a driver, who is then subject to civil litigation.
The Texas Department of Public Safety released the following 2016 information about the leading causes of traffic accidents in Texas:
37,523 caused by unsafe lane changes
32,155 caused by failure to control speed
26,954 caused by following too closely
22,500 caused by disregard of a light or stop sign
21,598 caused by failure to yield right-of-way
19,126 caused by driver inattention
12,424 caused by a distraction inside the vehicle
10,835 caused by failure to drive in single lane
9,148 caused by unsafely driving under the speed limit
7,858 caused by faulty evasive actions
5,108 caused by driving while under the influence of alcohol
5,246 caused by failure to yield
3,589 caused by failure to yield when exiting a private drive
Every driver has a responsibility to obey the rules of the road. When a driver violates traffic laws and driving rules, he or she can be held responsibility for lives lost, injuries suffered, and property damaged.
–Guest Contributor